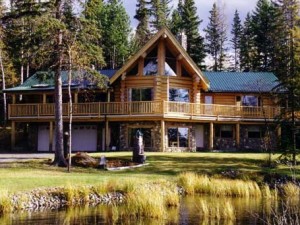 The world is calling Canada one of the best countries to live in, and it is not hard to see why. With millions of square miles of undeveloped wilderness land, pure drinking water, social medicine and a generally well run government, Canada has become one of the more desirable places on the globe to live. Many foreigners are currently investing in Canadian properties to get in on the Canadian quality of life, and many Canadians are looking for hot places to buy. Below are several regions and cities in Canada that have become some of the most desirable places to invest in land or property in Canada.
Vancouver is being called one of the best big cities in the entire world to live in. Vancouver is located on the Pacific west coast in the southern most part of British Columbia. It is one of the top ten biggest cities in Canada and is becoming known for its excellent quality of life. Vancouver is a notoriously well run, clean city for the most part, and offers an impressive array of arts, culture, sports and large scale events. Living in Vancouver is not cheap, as the cost of living ranks among other desirable big cities to live in, but the quality of life is tremendous.
For vacation or retirement living, the Okanagan Valley is one of the up and coming regions of Canada. Located to the east of Vancouver at the northern most tip of the Sonoran Desert, the Okanagan Valley, comprised of cities like Kelowna, Penticton and Vernon, the Okanagan Valley is known for its wineries, vineyards and warm, lake recreation environment. Properties in this region range from humble duplexes to multimillion dollar homes, and real estate is going fast. Contact a Kelowna, Penticton or Vernon Realtor for more information.
And for an area with a bit of everything, living in Calgary is considered another extremely high quality of life. Calgary gains amenities and luxuries daily being the business face of Alberta's astronomical oil industry. Winters are chilly but sunny as Calgary is located on expansive plains, and the spectacular Canadian Rockies are only a short drive out of the city. Cost of living is higher than average, but so are the wages, creating immense opportunities for those who take advantage of them.